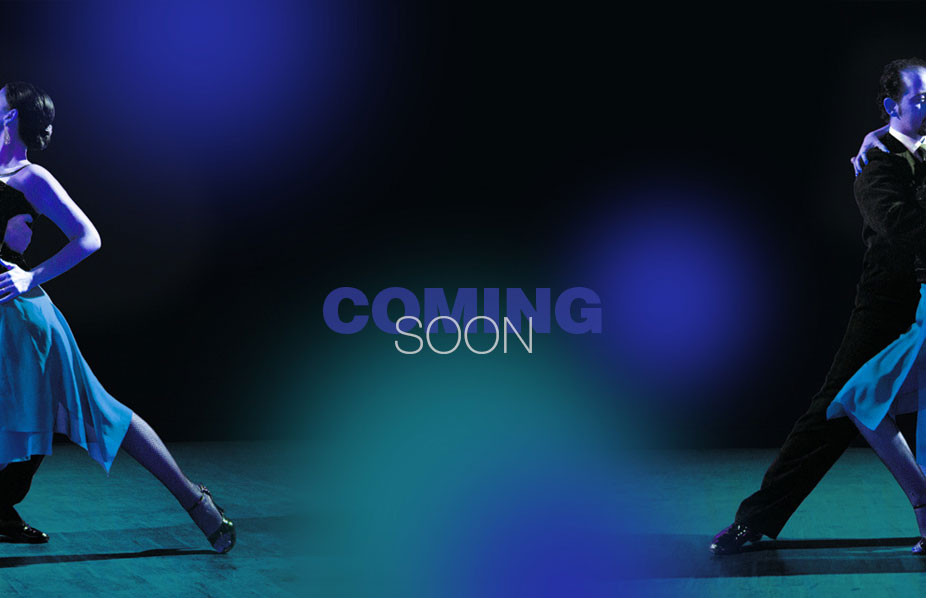 WARNING: WHO CHOOSES THE REGULAR OR THE COMPLETE PASS MUST CHOOSE 6 LESSONS FROM ONE ONLY LEVEL
STAGE
6 classes (1.30h) choosed from one only level: 130 €
4 classes (1.30h) choosed from one only level: 110 €
1 class (1.30h): 30 €
1 class (1.30h - additional lesson with Special or Complete Pass): 20 €
SPECIAL LESSONS
1 class (1.30h): 30 €
1 class (1.30h - additional lesson with Special or Complete Pass): 20 €
SHOW IN THE THEATRE
Price: 25 € - Special Price (Subscribed to Festival): 20 €
MILONGA
Full Marthon Pass (8 milongas): 75 €
Thursday - Opening en Almagro: 8 €
Friday - Fiesta de Benvenida: 20 €
Saturday - Afternoon Milonga: 8 €
Saturday - Fiesta de Gala: 20€
Sunday - Afternoon Milonga: 8 €
Sunday - Fiesta de Pascua: 20 €
Monday - Afternoon Milonga: 8 €
Monday - Fiesta de Despedida: 8 €
SEMINAR TECHNIQUE FOR WOMEN
SEMINAR TECHNIQUE FOR MEN
SPECIAL PASS LEVEL 1 € 80
3 lessons (1.30h) - Almagro Teachers
3 milongas nights
SPECIAL OFFER - NEW! - € 200
1 Complete Pass
1 Seminar of Men/Women Technique
COMPLETE PASS
6 classes (1.30h) choosed from one only level with all the teachers + 5 milongas nights: 180 €
SPECIAL PASS
6 classes (1.30h) with only a choosen couple of teachers + 5 milongas nights: 230 €
SEMINAR PASS 135 € (ONLY FOR THE SEMINARS)
3 lessons (1.30h)
3 milongas nights
FULL FESTIVAL PASS 240 €
1 Complete Pass
1 Seminar Pass
(9 lessons 1.30 h + 5 milongas)
Tango holiday pass 3 nights (for two persons)
2 complete passes + 3 nights at the NH Hotel Lingotto Tech (double room – breakfast included): 650 € *
Tango holiday pass 5 night (for two persons)
2 complete passes + 5 nights at the NH Hotel Lingotto Tech (double room – breakfast included): 850 € *
Tango holiday pass 3 nights (for one persons)
1 complete pass + 3 nights at the NH Hotel Lingotto Tech (single room – breakfast included): 480 € *
Tango holiday pass 5 nights (for one persons)
1 complete pass + 5 nights at the NH Hotel Lingotto Tech (single room – breakfast included): 680 € *
Tango holiday Special pass 3 nights (for two persons)
2 special passes + 3 nights at the NH Hotel Lingotto Tech (double room – breakfast included): 760 € *
Tango holiday Special pass 5 night (for two persons)
2 special passes + 5 nights at the NH Hotel Lingotto Tech (double room – breakfast included): 960 € *
Full Tango Nights 5 nights (for 2 Persons)
2 Tickets Show in The Theatre + 2 Full Marathon Pass + 5 nights at the NH Hotel Lingotto Tech (double room – breakfast included): 690 € *
Full Tango Nights 5 nights (for 1 Persons)
1 Ticket Show in the Theatre + 1 Full Marathon Pass + 5 nights at the NH Hotel Lingotto Tech (double room – breakfast included): 595 € *
Seminar Tango Nights - 3 nights (for 2 Persons) (NEWS)
2 Seminar Pass + 3 nights at the NH Hotel Lingotto Tech (single room – breakfast included): 570 € *
FULL FESTIVAL FOR 2 PERSON - 5 NIGHTS: 995 € *
2 Tickets Tango Show +
2 Complete Passes +
2 Seminar Passes +
5 nights at the NH Hotel Lingotto Tech (double room – breakfast included)
* City Tax of 3.70 € pro day and pro person not included
Registration
To register to Tango Torino Festival, please send a mail with your name, address and the choice of your level to festival@marcelaystefano.com
To complete your registration at the festival, kindly fill the attached form (one pro person) and send it back by e-mail.
Cancellations
For the cancellation until 15 March 2019 we give you beck all the reservation (a part the bank commission).
After that date, if you cancel until 10 April 2019, you lost the part payment of the festival.
If you cancel after 10 April 2019 the Hotel will charge you the first night.