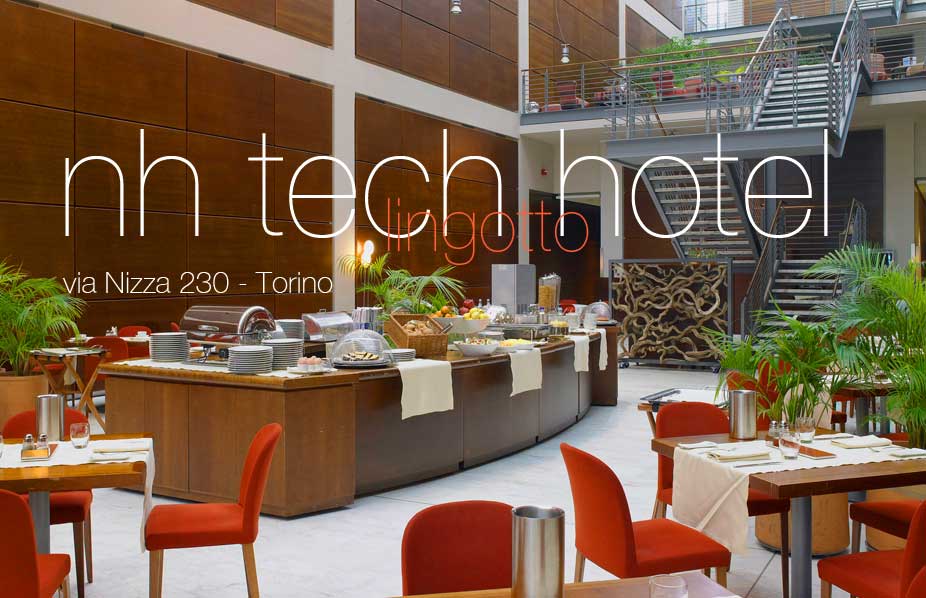 The entire FESTIVAL just in one location.
Classes, Milongas, Gran Baile de Gala and shows in the historical LINGOTTO location, a masterpiece of industrial architecture.
You can spend your holiday in the NH Lingotto Tech Hotel with special rates for all the Festival guests, either choosing the package option or according to your personal needs.
Rates for room plus breakfast (package free)
DOBLE ROOM FOR ONE PERSON 115 €
DOBLE ROOM 130 €
TRIPLE ROOM 150 €
All the triple rooms will be in the NH Lingotto Hotel (always in the Lingotto's building, 250 meters from Hotel NH Tech).
In case of fully booked rooms in the NH Tech, the extra rooms will be postpone in the NH Lingotto Hotel, via Nizza 262.